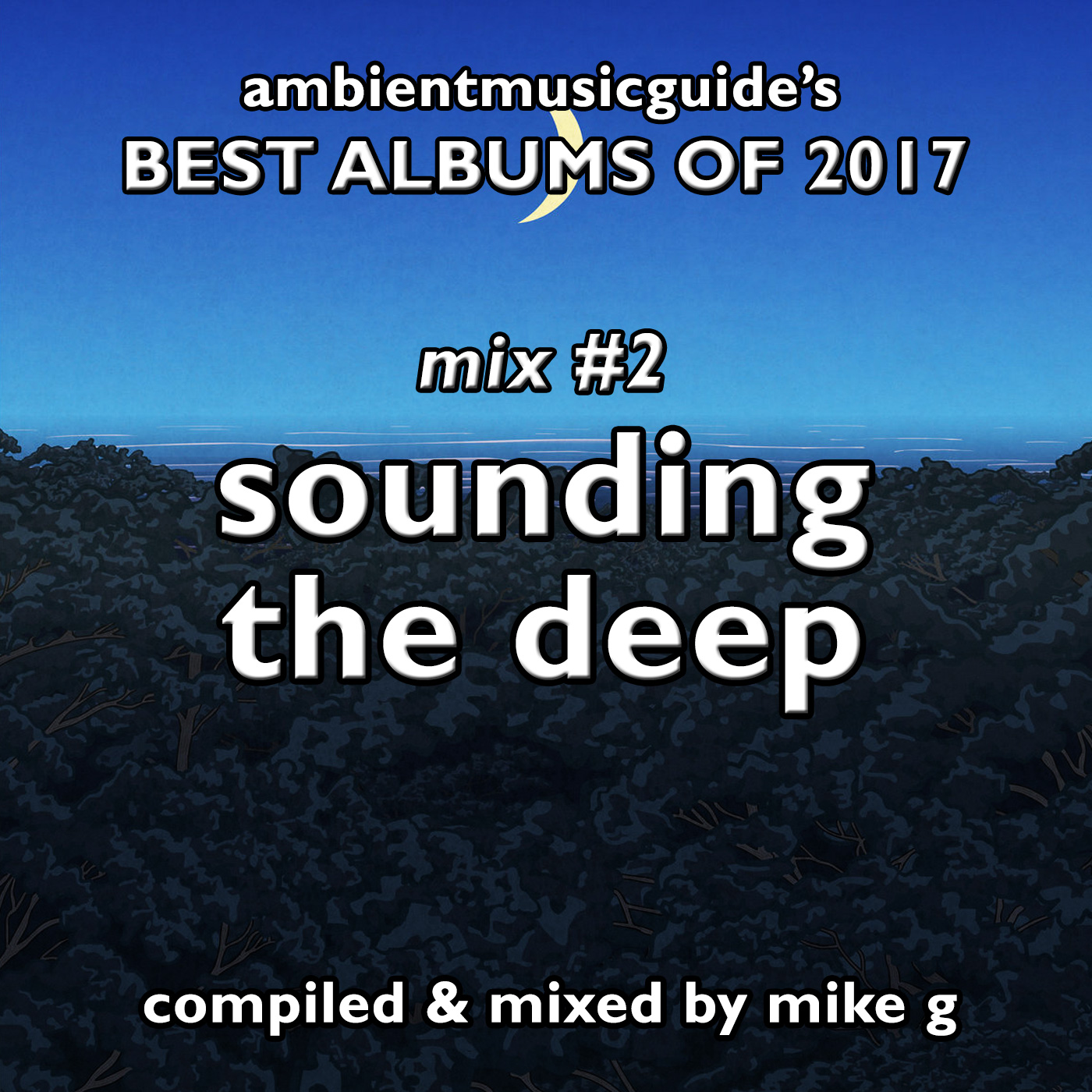 My annual Best Albums mix is once again in two parts. "Sounding The Deep" features generally beatless music, while "Atmospheric Grooves" is much more rhythmic.
MIX #2: SOUNDING THE DEEP. 140 minutes of bliss. This is the 2nd of my two Best Albums Of 2017 mixes and spotlights some of 2017's quietest and most awe-inspiring moments in ambient. Subtle psychedelia and beatless reveries for expanding minds by Bonobo, Ishq, bvdub, Alice Coltrane, Kevin Braheny and more.
These two mixes are based on Ambient Music Guide's Best Albums Of 2017 reviews feature. Read them at http://ambientmusicguide.com/best-of-year/best-albums-of-2017
Full tracklist: http://ambientmusicguide.com/mixes-by-mike-g/best-albums-of-2017-mixes/
Compiled and mixed by Mike G @ Rubycon Sound, Oct-Nov 2017.